2013 09 May 2013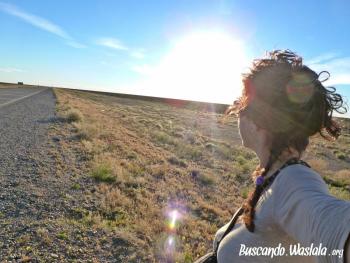 I read today on the blog BUSCANDO Waslala , which is the blog of a couple of tramps who circled by many countries and currently runs some countries of Latin America in auto stop, walk or very rudimentary means, as in The Camino de Santiago, the most rewarding experience for them not to reach the goal, it is highly desired, but the very way they do, with all that entails.
I have not ever done the Camino de Santiago but it's something I'd like to do someday and do not discard step. I've read various experiences and almost all agree that brand is an experience that somehow the person: sometimes it is simply a spiritual and other human experience and effort to overcome. Anyway, it may be true that the phrase is the most important road itself. In any way that a person does (and life itself could be the paradigm) is a bit of everything: good and bad, positive and interesting people and negative and toxic people, remember now what life and others we would like to forget forever ... But it is interesting to walk, go by, take care of this, assess it and not obsess too much about the future.
Catalans living moments. History. Lusionants illegal, but also a bit disturbing because things do not seem to be too clear and the road is very difficult. And more to be made! But we should not forget that the most important is the road itself, going by the steps we have to do. No illusions but shrugged us.